Business
Why Brick and Mortar Stores Without a Website Need One ASAP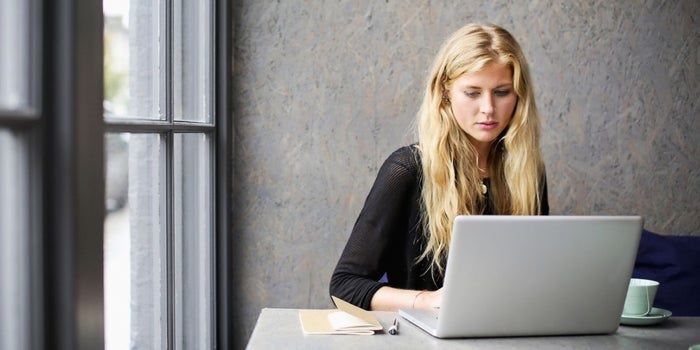 In today's world, having a website is essential when it comes to maximizing your profits as a brick and mortar store owner. In fact, statistics show that 85% of consumers expect locally-based stores to have a website. Businesses that have websites are expected to grow much faster than their competitors who do not have a website.
If you are a publicly-traded company and sell your stock, such as OTCMKTS PLNHF, having a website for investors to go to is critical. To better understand just how valuable a website can be to a brick and mortar business, we broke it down into a few sections that will surely peak your interest.
1) Engagement
Chances are that without a website, businesses have to reach out to potential consumers to get them engaged with their company. Not only is this time-consuming, but it's also expensive. Having a website means that you created a venue for potential customers to engage with your brand. It basically provides opportunities for them to reach out to you such as to email your business, look up information about your phone number and address, as well as to allow them to request free quotes.
When it's all said and done, the more information potential customers can learn about your business in the shortest amount of time, the more likely they will engage with your brand and subsequently utilize your products and services.
2) Generate Leads 24/7
Having a website for your business enables you to gather leads on an ongoing basis day and night, regardless if your physical store is closed. You are able to do this by establishing what's known as a "Call-To-Action." A call-to-action is a button you place on your website which prompts the user to provide contact information for a certain purpose or to do a specific action. Examples of call-to-action include: download an Ebook, get a quote, buy now, or schedule an appointment. By having a website with a call-to-action button, you can gather the contact information of people as to which you can follow up with and eventually convert into customers.
3) Showcase Business and Services
Without a website, you have to pay every time you attempt to showcase your products and services outside of your store. A website gives you a cost-effective way to show what your business has to offer. Depending on the type of business you have, you can create a blog to which you can demonstrate your expertise on a particular subject. You can also establish a photo gallery that showcases your work. Besides that, you can even include a section that consists of real customer testimonials. A website tells customers why and how they could use your business.
4) Increased Local Exposure
As mentioned above, customers expect locally based businesses to have a website. It doesn't matter if you provide a service like party arrangements, or if you provide medical marijuana. Most people conduct online searches before they visit a locally based store. So, it's common for curious customers to conduct local searches through search engines to see what kind of companies provides the type of products and services they need.
The problem with this is that no one is going to reach out to a company that only lists their address and phone number. Instead, they will gravitate towards companies that have a website as to which they can explore because it makes the process of searching much easier for them. Said in simpler terms, if you don't have a website, your competitor is the one who will be getting all the leads associated with people who conduct searches through Google Maps.
5) Trust
As a business owner, you know how important trust is. When people trust your brand, they feel more comfortable with making a purchase. New prospects may have seen your business before but hesitated to go in because they were unfamiliar with your establishment. A website helps to display your business history, your specialization, and your expertise. This can help to serve as a vehicle that people use to learn more about your company as well as to raise their confidence and trust in your brand.
6) Market Online More Effectively
Once you have a website, it enables you to market your brand online more effectively. You can leverage the power of social networks to reach a much larger audience outside the scope of the city your business is located. You can also invest in search engine optimization services to push your website to the top of the search listing when someone searches for terms related to your business sector, such as the search term "medical marijuana in Miami."