Home
Top 5 Benefits of Hiring Professional Home Renovation Services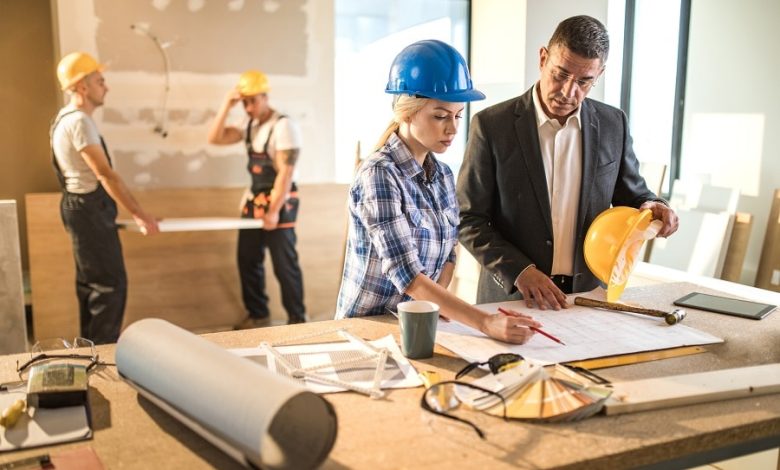 Hiring professional home renovation services is an excellent option to complete your home renovation project on time. These professionals will take care of all the necessary tasks, including hiring expert workers, obtaining permits, and choosing the best materials for your renovation.
You'll also save time by having the contractors handle these tedious tasks. It will allow you to concentrate on other aspects of your life while the job is done.
They Have the Knowledge and Experience
Hiring professional home renovation services is a great way to avoid costly mistakes and ensure that the project is done right the first time. You can also be sure they know all the regulations and guidelines in your area.
They have a wide range of knowledge and experience in home renovations. It includes kitchens, bathrooms, and whole house remodels.
They can also give you ideas and recommendations for the best design elements to make your home look gorgeous and professional. They will also identify potential design flaws and anticipate problems to save money and deliver better results.
They Can Complete the Job on time.
When it comes to home renovations, a lot can go wrong. However, a professional company can help you get the job done right the first time around.
A general contractor can provide various services, including planning, scheduling, and coordinating. They can also help you develop a design that meets your unique specifications. They can also be a valuable source of advice and information regarding codes and regulations. In short, they can save you time and money by taking care of your nitty gritty details. They can even suggest which materials are best suited for the job. Their team of experts can complete your remodel on time and with minimal disruption to your life.
They Have the Proper Insurance
Professional home renovation services often have a slew of insurance coverages to help you get the job done right. From liability and property to workers' compensation, you can find various options to help protect your home, business, and personal assets.
The proper home renovation insurance coverage should include the following features:
They Can Help You Save Money
Home renovations can be expensive, but you can save money by hiring professional services. They can help you get the most out of your project and ensure it's completed on time.
They also have connections in the industry and can navigate unexpected delays to keep your renovation on track. It will save you from unnecessary costs so you can enjoy your new home sooner rather than later.
Another benefit of hiring a contractor is that they will work closely with your architect, helping you to keep the budget on track. They will also help you find the best design for your needs and preferences. It will result in a beautiful renovation that you can be proud of.
They Can Make Your Dream a Reality
If you are in the process of completing a renovation or home addition, there are several benefits to hiring professional home renovation services. They have the knowledge and experience to complete the project correctly and on time.
Hiring professionals will make the process much more efficient, saving you time. You won't have to spend time searching for suitable materials, purchasing the right tools, and learning how to do the job yourself.
They will also be able to help you create a space that you love. They will have the design experience to help you decide how your new room should look, and they can recommend fixtures that fit your style. They will also be able to guide you on how to budget your renovation so that you avoid running into overruns or unexpected expenses.