Technology
Ask The Right Questions Before You Hire A Mobile App Developer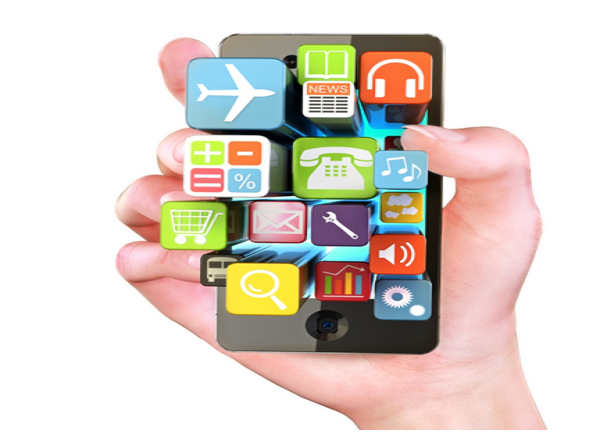 It should no longer come as any surprise that to stay relevant, businesses today need to embrace mobile app technology. To be the best in your industry or remain a top contender in your field, you should be in the market for a competent, reputable, and agile mobile app developer dedicated to making and deploying the hottest and most sought-after apps for the mobile market. If your company doesn't have a mobile app yet, you are likely missing out on a solid opportunity to tap into new revenue streams. Smartphones and tablets are where today's consumers live, breathe, and most importantly buy. The majority of the 120 million smartphone owners in the U.S. use a shopping app at least once a month, according to a recent Nielsen report. With the right drive and the right developer by your side, your app could soon be one of them.
If you'd like a mobile app that lets customers buy your products or services — or simply access product reviews, videos or coupons — you'll need to hire an experienced and reputable developer to custom build it. The decision of which developer to partner up with could be one of the major decisions your company makes, and so it pays to look for companies that invest deeply into the collaborative process and that will work hard to develop an app that functions exactly the way you want it to. A truly unique app often takes a whole team to get right — from those initial strategic meetings, to storyboarding, and wireframing, to careful analysis of user and market data, to a streamlined, end-to-end design process, to multi-platform functionality, and so much more.
When going through the list of potential app developers, consider first and foremost their existing portfolio. Any developer worthy of considerations should be eager to provide you with a list of apps they are personally responsible for creating, and should be able to provide a comprehensive list of the other companies they've worked with in the past. Unlike movie credits or record sampling, there's typically no way to tell who actually developed an app and this is why it becomes so important to talk directly with candidates' current and former clients to verify past experience. Checking references also gives you an opportunity to ask how reliable, responsive and results-oriented candidates are.
One of the most important questions that should not be overlooked is the level of communication that you can expect during the design and rollout process. The quality of your app often depends on how clearly and often you share ideas on app design and functionality requirements throughout the whole of the development process, and the best mobile web application development professionals will work with you, not around you. Strong project management is a prerequisite for successful mobile app development, so this is a key consideration as you look for the right partner. Working with a developer like Toronto's Clearbridge Mobile, allows you to feel part of a collaborative project management philosophy. A company that emphasizes full transparency of the project lifecycle, from conception through to final delivery, is the best choice in every case.
Think of creative ways to capture your existing or potential customers' attention, enhance your offerings, entice people to buy and make life easier for your customer and you'll reap the results. A solid, professional developer like Clearbridge Mobile can help you reach your business goals quickly and efficiently. The first step is, of course, up to you.