Business
The Benefits of Personal Protective Equipment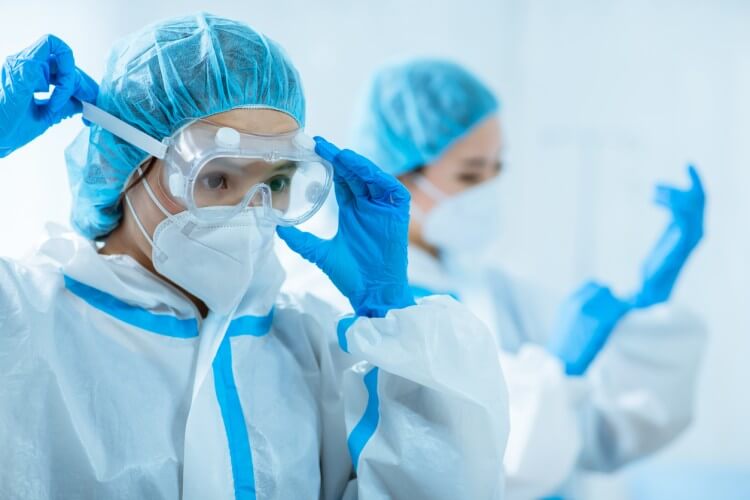 Safety has always been a prime issue for skilled labourers and day labourers.  Accidents are prone in some industries, especially the construction industry and others. Also, with the 2020 global pandemic (Coronavirus), Personal Protective Equipment are critical. PPEs are meant to protect employees against safety or health risks.  These equipment needs to be put in a PPE kit, and they protect workers from exposure to dangers when working. These are dangers such as slippery floors, falling debris, airborne viruses and so on.
PPEs include eye protection, high-visibility clothing, safety harnesses, respiratory protective equipment, masks, gloves, thermometers, and more.
Here are some of the expected benefits of using PPEs:
Hard hats are mainly used in construction sites. When you pass through a construction site, you'll find workers wearing hard hats. These are specifically designed to shield workers from falling or flying objects that are likely to injure the workers. Be sure to purchase well-fitted hard hats since an oversize or undersize hat won't be efficient.
Hand and skin protection
Some jobs, such as construction and health sector jobs, require you to wear hand and skin protection gear. Those working in the health sector must protect themselves from contagious diseases such as skin cancers, dermatitis, and coronavirus, among other infections.
Health experts handle patients with their hands and stay safe, and they need gloves to provide skin protection. Some of the commonly used gloves include cut-resistant gloves, heat-resistant gloves, rubber gloves and chainsaw gloves. Ensure you use gloves to avoid problems that may occur if you are handling sheet metal, hot materials, slippery objects and chemicals.
Respiratory protection
If you are exposed to dust, paint spray, fumes, pesticides or any other hazardous substances that could trigger permanent impairment, you'll need respiratory protection gears. These are mainly used in environments that are prone to air contaminants and lack adequate ventilation.
Face and eye protection
Face and eye protection are crucial, just like head protection.  In this case, you can use full-face covers, spectacles or safety goggles to protect your eyes and the face. Face and eye protection are essential, especially in the COVID-19 era, since the virus is transmittable once an infected person's droplets get in touch with either your nose, mouth or eyes.
Therefore, there is a necessity to safeguard the face and the eyes. Furthermore, you should shield your eyes and face if you work with metals and woods or air-tool operations. General workers can also use safety goggles because there is lots of debris to deal with on construction sites.
Nose and mouth protection
You should have nose and mouth protection gear – the mask to avoid contracting infections transmitted through the mouth and nose. When purchasing face masks, make sure they are of good quality to keep you safe. Keep in mind that masks are non-recyclable for them to work efficiently.
Hearing protection
Essentially, industrial noise is considered an occupational threat. Some noise levels can be harmful to your ears. Most people suffer from hearing loss from being exposed to harmful noises- that's according to the health experts. Most common hearing protection tools include earmuffs and earplugs. The earmuffs are highly efficient when it comes to controlling high-frequency noise. The earplugs, on the other hand, are excellent in controlling low-frequency noise.
Finally, PPE is crucial as they enhance safety and promote good health.  Whenever necessary, ensure you have the right personal protective gear. This way, you'll lead a healthy life and stay away from harm's way, especially if you are working in a risky environment.