Finance
5 reasons to join a refer & earn program to make money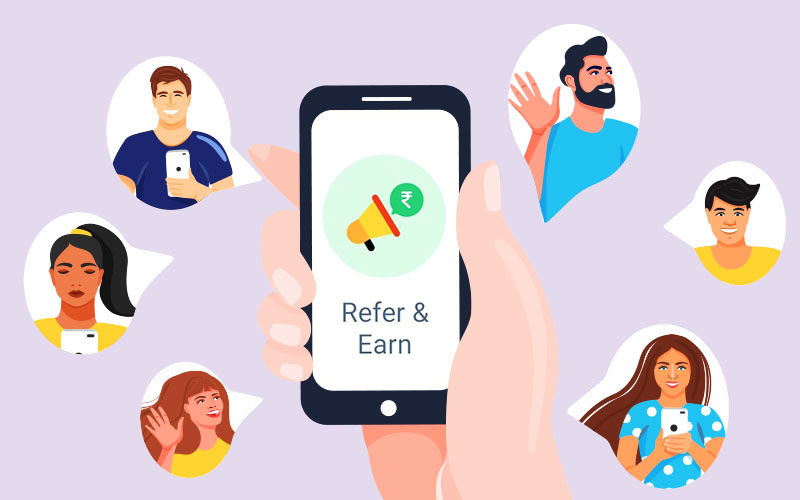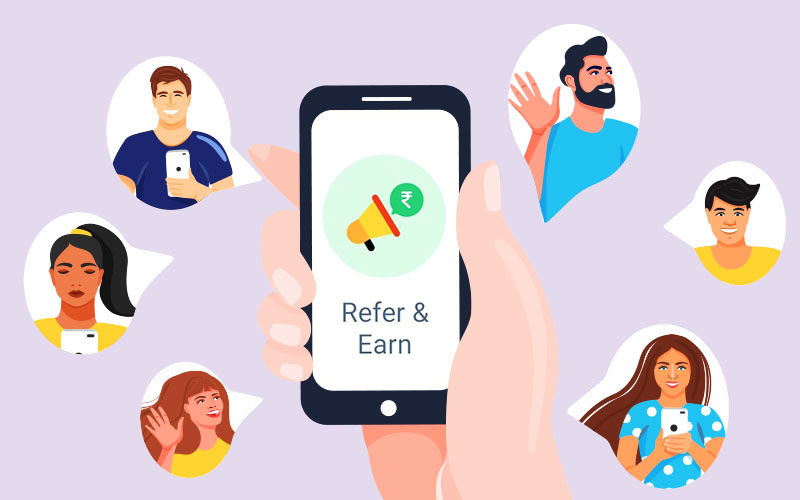 You can find several marketing techniques such as email campaigns, inbound marketing, and PPC, but the marketing technique that gains the highest ROI is the referrals. It requires no investment and provides valuable leads. Here are some reasons to join a refer and earn program to make money.
The IDFC MyFIRST Partner App helps people like students, homemakers, and retired persons looking for a second source of income. You can download the app from the PlayStore or App Store and install it on your mobile.
Why are referral-based business programs so profitable?
Referral marketing leads to more return on investment than other marketing methods. It can help optimize your marketing efforts to produce more leads. Word-of-mouth marketing techniques can bring in more potential customers and connect social marketing.
"A friend's eye is a good mirror" is a proverb that suits the referral marketing method. At times a friend will guide you to something good or bad, and for you, that is valuable because you trust your friend.
When a stranger approaches a customer, the customer will not accept the product. On the other hand, a person is more likely to purchase a product when a friend approaches him or her rather than a stranger.
IDFC FIRST Bank offers you the best referral app to make money and have an additional income by referring your family members, friends, and colleagues.
Some of the reasons to join a referral program are:
You can use your contacts
It requires no marketing technology; you can get leads using your contacts, relatives, and friends. You can help them get a loan for different purposes and emergencies and leverage your social contacts through word-of-mouth marketing, and generate new customers. The referral loan apps are the best platform to build trust among your friends and relatives.
Zero investment
A banking referral app like the MyFIRST Partner App is the best online earning app for students. It requires no investment to start your referral business. All you need is a good and reliable network of people.
People looking for loans may share their needs with their friends who they trust. You can help them get the loan they want through this referral app. This will help you have extra earnings for each successful referral.
To get the facilities, you do not need to invest any money. All you need is to be a referral partner and download the refer & earn app. You can apply for loans for your customer through your log-in ID and get rewards for your referrals.
Get the best support from IDFC FIRST Bank
Once you become a part of the referral program, you will get complete training support from the team. The MyFIRST Partner App program will help you get the best client acquisition support, skilled advisors to train with, matchless business development programs, and exciting rewards and recognition.
Weekly payouts 
As an approved referral agent, you can go on earning money for every referral. You can refer your family members, relatives, friends, colleagues, and reliable neighbors. The more referrals you give the more money you earn. You will receive weekly payouts for your referral services. The money will be credited to your bank account automatically.
Helps people during emergencies
The MyFIRST Partner app from IDFC FIRST bank gives limitless earning potential and allows people avail personal loans for different needs like vehicle purchase, marriage, holidays, education, and medical expenses.
You can now download the MyFIRST Partner App and join the refer and earn program to earn extra money.