Business
Best way to find affordable movers in Toronto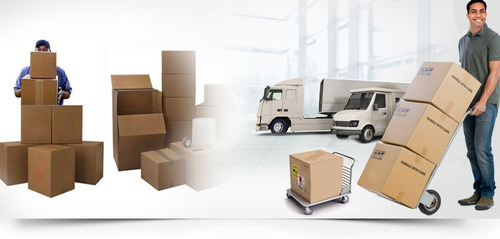 People often find themselves looking for affordable movers in Toronto. And it makes perfect sense, considering that most people are not keen on spending a lot of money on things that they can find cheaper. The only issue comes when you need to find moving services that are both cheap and reliable. The question that raises is: can you enjoy affordable movers in Toronto which are also professional and you can rely on? We are here to confirm this, and we will explain in this article how you can find them. Here are a few tips for finding affordable movers in Toronto.
Moving into a new house brings a lot of extra costs. From the money you pay for the property, to furniture and appliances and everything else that you need in the new house, all the way up to administrative fees and logistic expenses. Moving is definitely a cost you should take into consideration, given the fact that you might feel it. The longer the distance and the bigger the move, the more money you will have to spend for it. But don't worry, you still have the chance to find affordable movers in Toronto who will ease your life and relocation.
Timing is key
Many people end up looking for last-minute movers, due to various reasons. However, if you are like most people, you can plan a relocation in advance and use your time wisely. You already know when you will move? Start looking for affordable movers now! Especially if you relocate during one of the most common times of the year, it might be difficult to find last-minute movers. Better do everything in the right time. This is actually a cost-effective process, and believe us when we say there is no such thing as too soon! If you run of out of time, you will have to choose from what is left, and we don't recommend that. The best movers in Toronto are highly requested, so make sure you don't miss them by starting to look too late! Advance planning will lead to some serious money savings.
Ask for recommendations
If you start looking for affordable movers in Toronto online, you might be overwhelmed at first. This is because there are literally hundreds of moving companies in Toronto to choose from. So unless you already know some, it will be quite difficult to choose. What we recommend here is to ask for recommendations from friends and family, if possible. Otherwise, start reading online reviews. Most reputable moving companies in Toronto have hundreds of online reviews that you can check. They will tell you way more than you need to know, and this will make your choice much easier. Take a few good hours to read about what your movers can offer. It will pay off, trust us. Reviews will also help you dodge some bullets when it comes to hidden costs or bad practices, since customers usually tend to complain about these things when they write reviews.
Decide on what you want
Yes, we know, you want movers. But just as with ice cream, moving services come under many shapes. Maybe you need some moving company in Toronto which specializes in musical instruments. Or in antique moving. Or, who knows, maybe you have lots of precious artwork that you would like to leave in the hands of someone professional. Not all movers are the same, so find a moving company that can help with what you want. Do not fall in the trap of movers who declare they specialize in everything! Ask for recommendations and reviews before making a decision. Also, if you want your movers to use a crane due to the staircase being too narrow, or if you want them to come with two trucks, ask in advance if they can provide all these. Otherwise, they might not know that this is your need and you will lose both time and money due to the lack of proper communication. Also, if you are on a budget, make sure the cost estimate your affordable movers in Toronto give you is below your budget. You would not want to go borrow money on your moving day.
Careful what they offer
Regardless of how cheap your movers are, you want to make sure they are fully bonded and licenced. This is another confirmation of their professionalism, and it would be really good to know that in case of an accidental damage, you are covered. Having your items broken is always sad and infuriating, but you have to understand that accidents are sometimes inevitable. Just make sure your movers can cover for the damage, in case it happens. You can find affordable movers in Toronto with licence, so no worries about this.
We hope this article helped shed some light and you know how and where to find affordable movers in Toronto. Also, we hope you choose properly and your move will not cost too much. If you want a starting point, we can tell you that Let's Get Moving is an affordable and reputable moving company.
Call us today and we will be more than happy to give you a free cost estimate!