Tech
Movavi Video Suite Review
Are you thinking about creating your very own video but worried that you don't have the experience or know-how to do so? While it's true that conventionally creating and editing videos has been widely regarded as being technical and complicated – with the Movavi Video Suite you'll see that it really doesn't have to be.
Video Editing – Simplified
If there's one word that is best used to describe the overall approach taken by the Movavi Video Suite, it would have to be 'intuitive'. All of its features and tools are extreme accessible, and most will require just a few clicks to utilize. On top of that it tends to be very clear how to use them – whether it is simply dragging and dropping effects into place, or resizing an editing window by pulling its edges.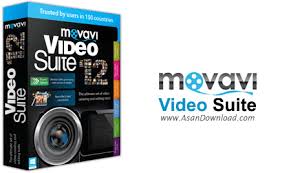 Even if it is your first time using the software, you should not only be able to find the tools that you need in mere minutes, but you will also be able to put them to use shortly thereafter. Some experimentation may be required to get a feel for what each tool does, but even that shouldn't take too long.
Extensive Features to Create Great Videos
Although its overall approach may be simplified, the Movavi Video Suite is not lacking when it comes to powerful features needed in a video maker. Not only will you be able to utilize video from multiple sources or even capture it directly from your screen or digitize it, but you'll also be able to enhance the video quality, cut and join video segments, and even use stylish transitions between scenes.
Assuming you want your video to have a specific look or style then you could utilize one of the over 40 visual effects to completely transform it. Some of the options that you'll have include turning it into a 'retro' movie, creating a 'slow motion' sequence, or even placing a split-screen effect so that two different videos play simultaneously.
Make no mistake there are many other features present too such as the ability to add customizable text and use audio files to supply background music or voiceovers. When you're done, you'll even find that saving your video is a piece of cake with the hundreds of presets available to automatically optimize it.
Go ahead, try it out, and see firsthand just how easy it is to come up with really great-looking videos using the Movavi Video Suite.