Business
The Business Case for Outsourced Warehousing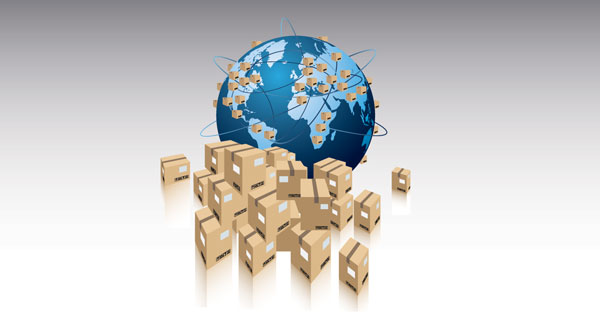 Finding a home for your stock or equipment can be one of the most expensive costs a business faces.
Many businesses choose to outsource their warehousing operations instead, although it's not necessarily right for every business.
We've taken a look at all of the factors that you'll need to take into account when deciding whether to outsource your warehousing or keep it in-house.
Location
Finding the right location for your warehouse is crucial, as it allows you to cut down on transportation costs, as these can really add up.
Consider your proximity to manufacturers, port and road links, and where your customers or clients are based.
These factors may be a little less important if you don't have stock coming in and out of the warehouse that frequently, but should still be taken into account.

While location is important, make sure to take into account the amount of space you'll require.
Capital
Obviously one of the most important issues to consider is cost. If you have the resources to set up your own warehousing infrastructure then it may be a good option, but the fact is that for many businesses the capital just isn't there.
When you take into account all the additional costs that come with warehousing, such as paying for the shelving, forklift and other equipment as well as all the necessary staff training, outsourcing it a much more cost-effective option.
While this is especially true for smaller and newer businesses, many bigger companies are also choosing to outsource due to the cheaper outlay.
Expertise
Choosing to do your warehousing in-house means that you're in charge, which can either be a good or a bad thing.
While the freedom of control is great, if you don't have any experienced staff to manage the operations, you'll need to hire someone.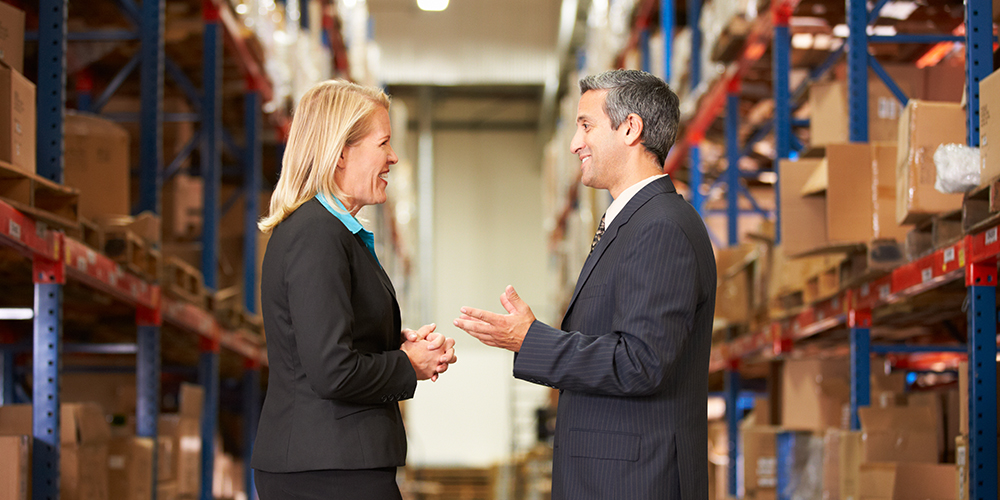 This can include a warehouse manager, warehouse assistants, forklift drivers and more, all at an extra cost to you.
With a third party logistics company you're guaranteed to get people who know the logistics industry inside out, and can safely manage your operations for you.
Efficiency
This ties into the issue of efficiency. If you choose to go for the in-house option and hire your own staff, its inevitably going to take some time to get everybody trained up and comfortable with the warehouse practices.
Warehousing eliminates all of this and gives you instant access to a team and a warehouse that are already operating at peak efficiency.
While you may think you can do it yourself, bear in mind that third party companies are already experts, and will take a lot of the hassle off your hands.
For some more tips on how to improve your warehouse efficiency, check out these five simple tips.
Long term plans
While outsourcing your warehouse might be a good idea in the short term, it's always important to look a couple of years ahead and wonder where your business will be in that time.
If you have plans to expand fairly quickly you might want to create your own warehouse and plan for the expansion early.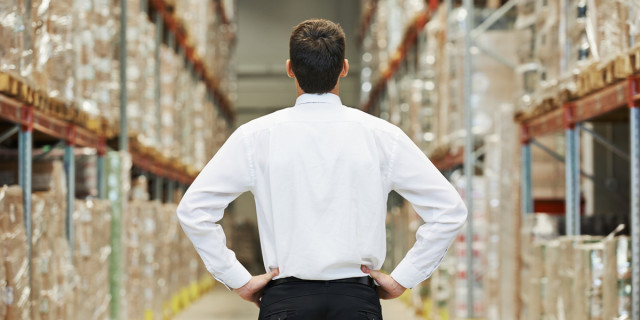 On the other hand, if you're still feeling things out, or you don't have immediate plans to expand you may be better with a third party company.
With outsourced warehousing it's fairly easy to scale up or down as and when your business requires it.
Seasonal requirements
For certain businesses who only need to use a warehouse for certain parts of the year, owning their own warehouse may not be a financially viable for option.
For example, a company that trades in Christmas decorations only requires somewhere to keep its stock for around the holiday period, and don't need to waste money on summer storage.
Third party warehousing ensures that you only need to pay for the time that you'll actually be using the space.
Overall you need to carefully think about what the needs of your business and products are, not just now, but for the next five to ten years.
As you can see there are a lot of factors to take into consideration, but warehousing can be a big drain on your resources, so it's worth thinking about.
In general, we believe that outsourcing is the best option due to its cost-effectiveness, but of course this is dependent on the individual business.
For more information, check out this article from Masters Logistical on the top 10 reasons to outsource your warehousing.