Business
The Most Important Contract Management Software Features to Consider
Photo by Michael Burrows from Pexels
Choosing the best contract management software for your company may be a daunting task, especially when there are so many different options to consider. Making the incorrect decision may lead to more problems in terms of compliance, cross-functionality, usability, and financial investment if you're not careful.
To help you confidently select the best choice for your company and contracts, we'll go through the must-have features for your CLM in this post. This will allow you to move your business ahead rather than create a new roadblock. Before purchasing, you may test the prospective system's potential by signing up for a free software trial using this information.
Approval process automation.
A lot of time is typically spent getting the necessary permissions for each contract. The reason for this is that executives with approval authority often have a long list of higher priority responsibilities. As a result, contract approvals are often left unprocessed for months or even years. Besides creating bottlenecks, the delays may also lead to company losses and trailing orders.
The answer lies in using software-driven approval procedures. With the approval process automated, each contract will get quick and efficient approval.
Automated Alerts
Automated notifications for important dates should be the next feature you seek unless missing deadlines and contract commitments don't concern you. A user may set up alerts for any date field in the contract.
Form choices include when to start sending alerts (before, on, or after the date), how frequently to send them, and what format they should take, all in an easy-to-use style. Set up an alert rule and let the system handle dealing with typical notice periods.
Security
Contract management software that lacks adequate security safeguards puts your business in danger. It exposes you to various obligations, such as those resulting from a data breach. It would help to ensure that your highly confidential contract data is always secured with the appropriate contract management tools.
AI (Artificial Intelligence)
Most contract management software fails to deliver on the AI promises that were made. Although artificial intelligence is still far from handling complex activities like negotiating, it may be a tremendous asset in other areas of the contracting process.
Artificial intelligence (AI) is designed to relieve you from repetitive activities like sifting through data so you can focus on more valuable ones. Be on the lookout for a CLM that is upfront about the illusory promises of AI and uses trustworthy technologies like Google Cloud AI to help you be more efficient and save time in the process. It's possible to save money and time by using machine learning in the contracting process.
Key Document Formats Support
A contract management system must allow various methods to add and view contracts since contracts often have several beneficiaries. Popular document formats like Word, PDF, and Excel are examples of this. Thanks to their integration, these well-known applications make it simpler for teams to examine, debate and accept different contracts without any delays or problems.
Adoption and Use of Clause Libraries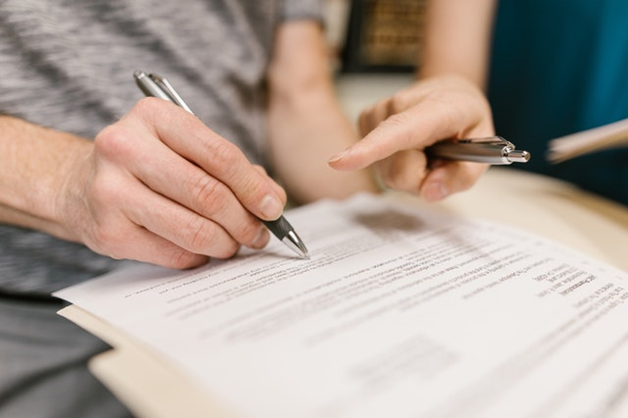 Photo by RODNAE Productions from Pexels
A company's legal and compliance departments develop and accept standardized provisions in clause libraries. To create contracts from fewer data points, a contract management system must have the capacity to apply appropriate provisions to various contracts intelligently. Seek applications that can integrate with clause library programs or have built-in ones for even faster access and more versatility.
Consolidated Archive
A consolidated archive improves visibility and transparency and helps all parties interact and negotiate within a single system that manages documents securely and competently. When all contracts, order management documents, legal documents, and so on are stored in one place and can be viewed, edited, and shared by all parties within that system.
Tools that Make Sense
Contract writing, negotiation, tracking, and storage are all made easier with intuitive tools. Contracts that are performing well, contracts that require care, and so on are promptly identified by these systems. Many industry-leading contract risk management solutions are available to help detect and manage contract risks. They can automatically approve exceptions for contracts with a high level of risk. A program with reporting and auditing capabilities, on the other hand, may examine data gathered throughout a contract's lifetime to spot patterns in compliance, costs, and length.
Usability
In the end, choose software that is simple to use, since if it is difficult to use, it will not find widespread acceptance. It's essential to make sure your contract management software includes simple, easy-to-use capabilities that reduce the time it takes to learn, make it easier for users to use, and ultimately improve compliance and acceptance across the company.
Bottom Line
A complex process, contract lifecycle management involves close attention to the minor details and a thorough knowledge of the risks involved. On the other hand, contract management software divides the procedure into smaller, more manageable chunks. An organization's probability of minimizing contractual risks and maintaining good relationships with partners increases when it uses contract management software