Moving
Make Your Cross Country Move Simple & Care-Free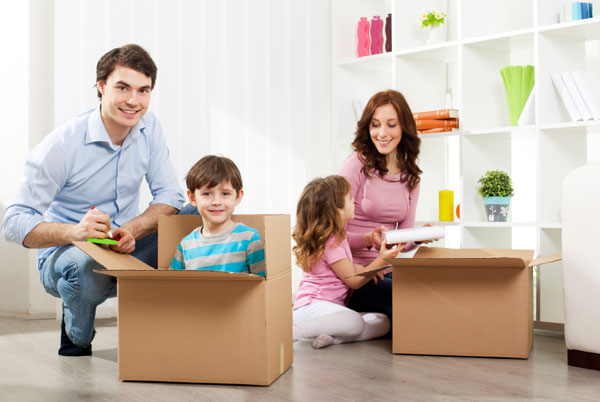 It's no surprise to learn that moving is one of the most stressful experiences you can have. Packing up your entire life so that it fits into a truck is no picnic, wherever you plan on moving. But when you plan on travelling thousands of kilometres across the Trans-Canada Highway, it can be downright panic-inducing. The challenges of a move increase for every kilometre you travel, and you don't have the time or experience to cover them all. When you're moving across Canada, don't do it on your own. Rely on a professional long distance moving company to help.
Professional movers come with experience you can trust. This is what they do for a living. They help Canadians just like you make the long distance trek in a safe and efficient manner. Through this experience, they've managed to refine their techniques until they provide the best possible service. Nothing surprises them, and they can take any long distance move and turn it into an easy, breazy experience.
Through their superior experience, they've cultivated a set of skills that help them make an efficient and safe move. All of their personnel go through training so that they know how to pack and lift each of your belongings properly. That's a lot more than you can say about yourself or your family, who maypack fragile items too loosely in boxes. Professional movers, however, consider the integrity of your belongings as seriously as their health, so they'll always pack and lift items to prevent damages.
For especially awkward, heavy, or fragile items, professional movers bring along specialized material and equipment to help them move your stuff safely. They use the highest quality moving materials, like mirror guards, bubble wrap, and furniture covers, to protect delicate and breakable items. They have back supports and dollies to help them transfer heavy appliances and furniture to their truck. Then there's the truck itself. You won't have to worry about renting a truck large enough for your move or driving it across the country. They have expert drivers who have made the same trek hundreds of times.
Getting started is simple. All you need to do is book an appointment with one of their moving consultants. They'll arrive at your home to evaluate your belongings and learn more about your move. With these details, they can tailor a customized moving plan. To learn more about what that entails, check out Rent a Son long distance moving experts and read about the process.
With a detailed plan informing their process, you're move will be a stress-free as possible. Take the time it takes to find a long distance moving company. It's worth the effort!