Food
What Mobile App Developers Can Do for QSR
Mobile apps are changing industries across the board, from entertainment media to retail. However, few industries may be changing shape as much as quick service restaurants (QSR) in the face of new consumer expectations and digital integration. Increasingly, chains are having to adapt to increasing mobile integration or getting left behind by customers hungry for convenience.
Remote Ordering
Ordering can never be easy enough when it comes to take away or quick service. Diners are increasingly looking for ways to reduce their own personal wait times, even as many chains are actually increasing preparation times to make room for custom meals. The ability to order off-location and pick up as it's ready at the nearest location is going to become a make-it-or-break-it capability. Especially in dense urban centres, customers may be only steps away from competitors. Breakfast has become the biggest growth point in the QSR industry, and it is also the most time crunched. Locations near transit start or stop points are under a high pressure to deliver rapidly and the ability to order ahead will ultimately win out over lengthy lines.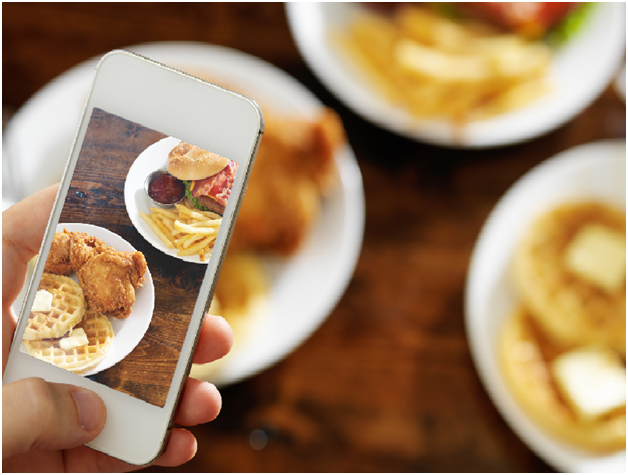 Calorie Counts and Nutritional Information
The FDA has given chains an extra year to provide calorie counts on their menus, but by December, 2016 they will be mandatory for companies with 20 locations or more. Smartphone displays of calorie counts and additional nutritional information will become a necessary element of off-site ordering.
Digitizing Task Management
Not all of the best builds are consumer facing, as enterprise applications can significantly improve analysis of staff productivity and task management. Back-of-house operations in quick service restaurants are not unlike production lines: they may be prone to bottlenecks, inefficiencies, and under-utilized equipment. Digitizing task management can simplify how staff react to menu-based and procedural changes and expedite training exercises.
Evolving the PoS
Casual dining is increasingly cutting down on customers' wait times. Innovative app development companies are making it possible to settle restaurant bills by smartphone. Not all restaurants are made equally, though, and a variety of NFC, HCE, and touchless interaction methods may be employed to create unique solutions.
QSR is still leading the way when it comes to touchless payments, though, and top app development companies like Clearbridge Mobile are creating innovative programs like gift card integration and loyalty programs into touchless PoS interactions. Using integrated scrums and a flexible, squad-based process, award-winning app developers can build applications at a dizzying speed. Quick turnaround and live integration of feedback mean clients are involved in the process from storyboarding to the testing phase. Clearbridge Mobile is one studio that emphasizes mobile space as a new area for introducing couponing and rewards programs.
Delivery and Apple TV
Chains where delivery is an integral source of revenue will not be able to ignore tvOS apps now that Apple TV has opened up its submission process. Click here for more info on how iOS developers can integrate virtual pre-ordering into Apple TV. Work with flexible, transparent partners when you need to build your presence on new operating systems like Apple TV.