Business
Work or life: the principles of Work-life balance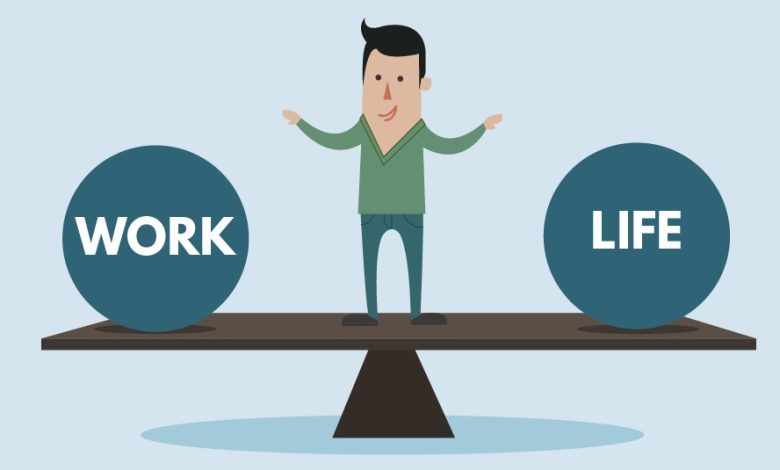 What is the danger of workaholism?
Devoting all our time to work and nothing else, we try to achieve unprecedented heights and tremendous success. In fact, our excessive diligence leads to an accumulation of stress, emotional burnout, and depression. It's hard to devote time to family and household chores when the 9 to 18 schedule is a mere formality, and answering a colleague's call or email on the weekend or vacation has become the norm.
Chronic stress is harmful, primarily because of the production of cortisol, which disrupts neuronal function and subsequently the activity of our brain. In addition, there is a deformation of the frontal lobe, which is responsible for attention, concentration and short-term memory. Human performance and efficiency is significantly reduced.
Maintaining Work-Life Balance will help maintain both physical and mental health. This term appeared more than 50 years ago in Great Britain.
A few words about freelancing
Working from home is becoming commonplace for many. Every tenth Russian calls himself a freelancer and works remotely. Most people are attracted by independent income, the absence of a stuffy office, and mostly a free schedule. In addition, there is no need to bother with the dress code and standing in traffic jams on the road or getting shoved in the subway.
However, after a while, the chair becomes a full-fledged workplace, close people "distract" from business, and the schedule is something out of the fantasy. Such imbalance leads to heavy workaholism and complete overload of the body. To preserve health (in all aspects) special programs and systems are used to control the work and rest mode.
The importance of balance
Work-life balance allows you to distinguish between your personal life and work. It is necessary for everyone, because the overweight of one "scale" will negatively affect the other. Balance is subjective and very individual, but its spheres of influence are common to all.
physical health: stress, stress and more stress is the main enemy for the work of our brain and body as a whole. Also, when we plunge into work with our head, we forget about physical exercise and normal sleep;
mental health: even if work inspires and brings only pleasure and it seems that working on Saturday is the norm, it's not really the case. Constant involvement in the work process keeps the state of "struggle" and tension on, which negatively affects many aspects of our lives;
productivity: rest does not take away important work minutes or stall development. Sleeping and changing activities allows us to reset our brains and get back to business with renewed vigor;
new horizons: life outside of work allows you to go beyond professional interests. A broad outlook affects personal development, as well as "pumping up" professional skills.
Before sharing tips on Work-life balance, let's talk about its principles:
Make time for business: Don't ignore the signs of overwork – work can wait, take a break. Are you sick? Be sure to take a sick day.
Say "no": learn to feel the limit of your workload – if there are too many tasks, then refuse to do new ones, and focus on the current ones.
Focus on the present: often we are haunted by memories of what we could have done in the past. Because of this, current things don't get done with due diligence, because thoughts are hovering in a completely different direction.
Prioritize: Learn to understand and distinguish between what is really important and what can be postponed or delegated.
Work-life balance tips
In the end, I would like to advise you how to keep Work-life balance without putting too much effort.
Workplace: It is important to clearly separate zones in the apartment – the working side separately from the resting area. At your workplace, put away anything that might distract you. When you work remotely, wear casual clothes instead of a robe – this will help you get in the mood for work;
Once again about time: one last reminder – don't go into work chats and don't pick up the phone from your colleagues after the workday is over. If the day is not scheduled, set your own time limits and stick to them. If you can't control yourself, put your phone on airplane mode or turn it off;
A day without the Internet: choose one day of the week to take a break from gadgets, social networks, news, and, of course, work;
Day-to-day plans: to make life outside of work appear again – you need to schedule it. Put things like going for a run, taking a trip out of town with friends, taking up a hobby every day, in addition to professional tasks, on your list. Weekends should prioritize going for a walk over going through work emails;
Breaks: To stay productive, creative, and focused, small breaks during the day are essential. You can stretch, listen to music, or take an afternoon nap;
A healthy body: if there are signs of illness and physical discomfort, the best solution is to see a doctor. If you ignore the symptoms, you can get sick, and then you'll be out of work for a while.